The Manhattan High football team won at least a share of the Centennial League title for the fifth consecutive season.  Indian head man Joe Schartz was named Centennial League coach of the year by his peers.
The Tribe earned a total of 16 spots on the all-Centennial team released this week.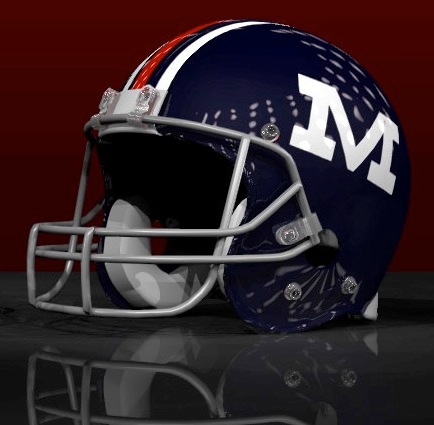 Two MHS seniors received a pair of nods on the first team, Bret Fehr at wide receiver and returner, and Jonah Webber at linebacker and punter.  Fellow seniors Brandon Nowlin on the defensive line and Ethan Fabrizius at defensive back also made the first team.
Five Indians were selected to the all-league second team, junior running back Chris Martin, senior tight end Winston Dimel, senior offensive tackle Seth Eckels, senior defensive lineman James Kordyak, and junior kicker Joseph Trujillo.  Five more players received honorable mention, Fabrizius at running back, Dimel on the defensive line, along with senior linebacker Henry Beiber, senior defensive back Darian Taylor and junior DB Mike Settembrino.