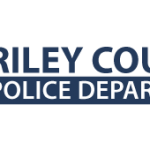 Kansas State University police arrested a Manhattan man early Monday morning on aggravated burglary and criminal damage to property charges. Thuan Phong Quach, 22, of the 1600 block of Hillcrest Drive was taken into custody shortly before 2:30 Monday morning.Quach's bond was set at $5,000.Quach is apparently a student at Kansas State, with University records indicating he is a senior in biochemistry.
###
Riley County Police indicate Sunday afternoon at approximately 4:40 PM, a 21-year-old female resident of Manhattan reported being raped on post at Ft. Riley. The case remains under investigation by Ft. Riley authorities.
###
Riley County Police are investigating a theft from a vehicle Saturday morning. Police reports released Monday indicate that a little after seven a.m. that morning, Derek Shaw of the 14-hundred block of McCain Lane reported his vehicle was entered overnight and taken were a rifle and gun case. Total loss is esimated at just over $1,000.