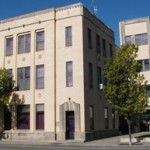 Numerous events are set to begin in October, and for that reason-many of the event coordinators were asked to attend Monday's Riley County Commission meeting to speak during the press conference.
Assistant County Counselor, Craig Cox reminded people that the tax auction that will take place Wednesday.
This Friday marks the first Friday that the county health department will provide flu shots.  This is a yearly service the department provided to thousands of local residents.  From 8-11:30 a.m. every Friday until December, vaccines will be offered.
October is National Domestic Violence Awareness Month, and the Riley County Domestic Violence Task Force will remember those victims Friday afternoon.  The silhouettes will be unveiled of a dozen Kansas victims of domestic homicide.  Their stories will also be shared that day.  This event will begin at noon in the Riley County Courthouse Plaza.
Public Works Director, Leon Hobson mentioned a polymer overlay project that will begin this week.  This project will seal the decks of the recently constructed bridges on paved roads.  Four bridges were selected this year to receive the polymer overlay in Riley County, for a total cost of approximately $115,000.
————
Besides the press conference, only one department head gave an update.
Riley County Appraiser, Greg McHenry and County Counselor, Clancy Holeman took a recent trip to attend a Kansas Judicial Council meeting.  Holeman shared the details of the meeting, which focused on the Kansas Court of Tax Appeals.