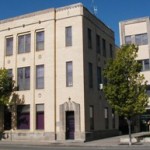 Riley County District Court Chief Judge, Meryl Wilson made an appearance during Thursday's county commission meeting. Wilson was present to discuss court security concerns and future budget cuts.
He shared details of ways they could go about security, including numerous options involving-additional officers, key card systems, and locking devices.
After the security discussion came to a close, Wilson said he wanted to make the commission aware of future budget cuts coming to the court systems. He mentioned the fiscal year for the courts goes from July of one year to July of the next. Wilson does not expect changes to come into play till July of 2014, but stated the cuts would be around nine million dollars.
To put into perspective how much money this is, Wilson said the courts would have to close for seven weeks, in order to account for that amount of lost-funding. One option the courts may look into is closing every Friday.
————-
There is currently a job vacancy in the Riley County Extension Department, as a former employee announced her resignation earlier this month.  Although KMAN reported on this topic when the resignation was announced, the announcement became more official during the meeting.
Extension Director, Jennifer Wilson mentioned that 4-H Extension Agent, Kristen Garcia's last day was September 6th, and the application process has already begun.  After the position had been opened for one week, eight applications had already been submitted.
The position will be open through September 30th, and the applicants will be narrowed down.  Wilson stated she hopes for interviews to begin in November.  Depending on where the hire will come from, she said they hope to have the position filled in December.
Wilson also mentioned there are currently Riley County Fair Board vacancies.  These are four year terms, and she asked anyone interested to call 785-537-6350.