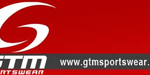 GTM Sportswear, the largest private employer in the Manhattan area, announces the opening of the GTM Health Clinic, a new medical facility offering free onsite health care and wellness coaching for its employees and their families.  The clinic is part of a comprehensive companywide initiative designed to increase employee focus on wellness and prevention.
"The opening of the GTM Health Clinic demonstrates our ongoing commitment to helping our employees maintain good overall health, and we are thrilled to extend our benefit offerings to now include onsite medical care," said Dave Dreiling, Owner of GTM Sportswear. "We are pleased to be offering a convenient option to healthcare for our team members and support to a healthier and happier workforce."
The GTM Health Clinic will provide free mid-level medical care to employees and their families in the Manhattan area. Located at 805 Carlson Street, directly across from the GTM headquarters and production facility, GTM partnered with Stonecreek Family Physicians, as the provider of the onsite health management services, including infrastructure, supplies and medical staffing.  GTM has partnered with Stonecreek Family Physicians to provide the medical services to the clinic.  "We felt strongly about working with GTM to help them achieve their goal of offering this benefit to their employees" says Dr. Kent Kiracofe of Stonecreek Family Physicians,  
The GTM Health Clinic will provide routine and acute medical services 40 hours a week, Monday through Friday.  Services ranging from preventative care to chronic disease management are available at the clinic. 
The opening will be recognized with a ribbon cutting at the facility on Friday, November 1st at 2:30pm.  The clinic services will be open to team members on Monday, November 4th and expanded to team member dependents in 2014.