Manhattan Area Technical College has received enough funding to build a sign on Seth Child Road. The sign will measure 18 feet by 11 feet, lit with their maroon and silver school colors.
CEO and President of MATC, Dr. Rob Eldeston says the sign will be seen by over 13,000 drivers travelling down Seth Child Road on a daily basis. He further mentions the $20,000 project is well worth it.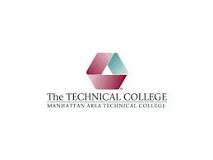 Construction is scheduled to begin soon.  The college expects to have a lighting ceremony within six to eight weeks, weather permitting.
Dr. Edleston would like to thank MATC's sponsors, including  Hi-Tech Interiors, Manhattan Carpet and Interiors, Landmark National Bank, Five-Star Vending and a private donor for making construction of the sign possible.