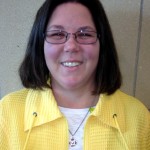 Mrs. Angela Messer has been named Manhattan High School Assistant Principal.  She currently has been serving as an assistant principal for Junction City Middle School since 2009.
Messer is a graduate of Kansas State University and has also taught mathematics at Manhattan High school previously.
Messer commented, "I am very excited to accept the position.  I am eager to return to where I began my educational career and to take the next step in achieving my professional goals".
The position has been vacant for three years.  Messer will begin her position on July 29th.