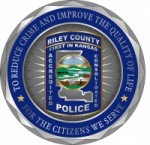 Early Friday morning, an accident leading to fatality occurred in the 700 block of Northfield Road.
According to preliminary reports from the Riley County Police Department, Brett Mock, 19, of Manhattan, was driving his 2003 Toyota Tundra pickup eastbound on Northfield Road when his vehicle left the roadway and struck multiple vehicles parked in a driveway.
As a result of the collisions Mock was ejected from his vehicle and sustained significant injuries.
Mock was transported to Mercy Regional Health Center where he was later pronounced deceased.
No further details are being released at this time as the investigation is still ongoing.