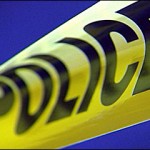 There are not many details yet, but KMAN has received a report of an Ogden man being taken into police custody in connection with an arson incident.
Steven Meredith (26) was arrested just after 10:00 Saturday night and charged with one count of obstructing the legal process, one count of criminal threat, and one count of arson. He remains confined on a $8,000 bond.
KMAN will keep you up to date with the latest information as it becomes available.