K-State volleyball senior middle blocker Kaitlynn Pelger was tabbed Big 12 Offensive Player of the Week. Pelger tied the Big 12 high this season for kills in a three set match with 17 against Oklahoma on Sunday night.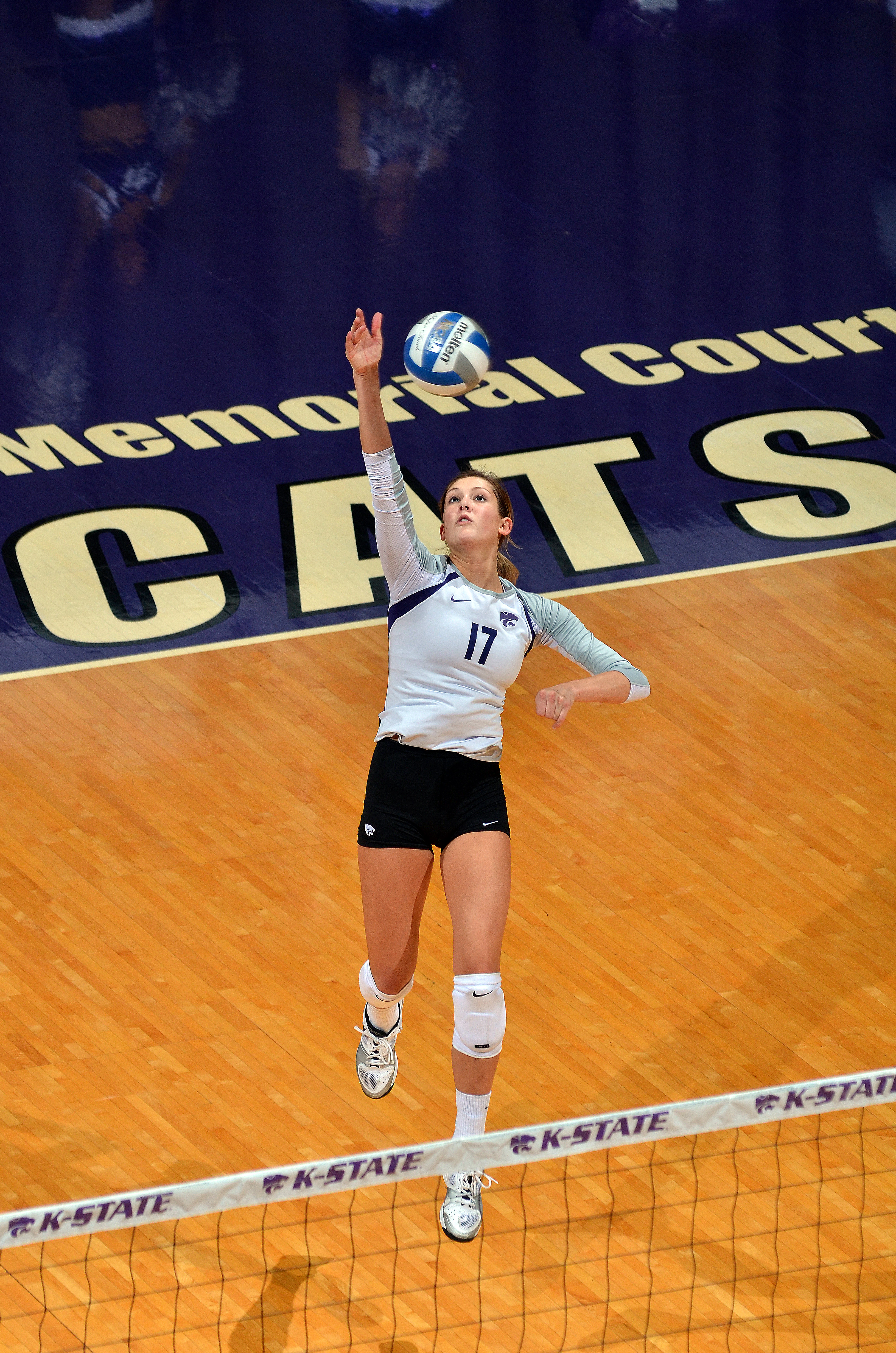 The Olathe native also had five digs, four blocks, and two aces.
Pelger was named Big 12 player of the Week for the eighth time in her career, which is a K-State record. The two-time all-American also received the award for the third time this season, the most in her career. She was the league's offensive player of the week on October 21st and won the defensive honor on September 23rd.
The K-State volleyball team is also bound for Lubbock as the Cats will face Texas Tech on Wednesday night at 6:00pm. Pregame starts at 5:30 on KMAN.
Stay connected to all things KSU on the go just text EMAW to 88474
For full video wrap-ups, including analysis, highlights, coaches & player interviews of K-State Football & Basketball check out PowerCatGameday.com