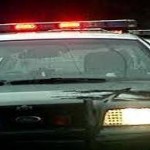 A Manhattan woman is behind bars and is facing two drug charges.
Renee Nemeth, 39, was arrested in the 3100 block of Heritage Court around 8:00 Saturday evening.  Nemeth was charged with a felony level of possession of narcotics, and a misdemeanor unlawful possession of a hallucinogen count.
Both charges were $5,000 bonds, totalling up to a $10,000 bond.