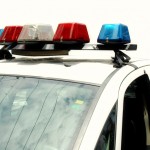 Riley County Police responded to an injury accident on the 2600 block of Anderson Avenue Tuesday afternoon around one o'clock.
Lola Oppy (17), of Manhattan, was driving her Honda Accord when she made a left turn and struck a Ford Mustang driven by Emanuel Sandlin (27) of Manhattan.
Oppy was issued a citation for failure to yield the right of way and Sandlin was issued a citation for driving while suspended.
The accident did result in medical transport to Mercy Regional, but no major injuries.
————–
Riley County Police received a report of aggravated criminal sodomy Tuesday for an incident that occurred sometime in the past.
Police are unaware of the timeline at this point in time, but said the victim is a 12 year old male.
Due to the nature of this investigation and it's ongoing status, there is no further information to release at this time.
————–
A Manhattan woman was arrested for DUI, which resulted in another charges as well.
Melody Werth (26) was arrested around 4:15 Tuesday afternoon in the 400 block of Juliette. She was charged with driving while under the influence and driving while license is canceled, suspended or revoked.
Her bond was set at five thousand dollars.