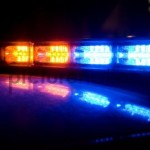 An Atchison man was arrested on two charges Saturday evening.
Russell Randolph (34) was arrested by Riley County Police on the intersection of College Avenue and Claflin around 6:30 p.m.  Randolph was charged with failure/refusing to comply with orders and battering a law enforcement officer.
His bond was set at $8,000.