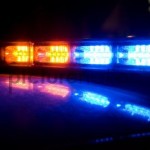 Two arrests were made after the Riley County Police Department conducted a search warrant related to the distribution of drugs Wednesday afternoon.
A search warrant was conducted on the two thousand block of Green Avenue, here in Manhattan. This was part of an ongoing investigation into the distribution of illegal drugs.
The search resulted in the seizure of -3.79 pounds of marijuana, a handgun with ammunition, hash oil, several electronic items, 40 pairs of Nike shoes, and 13 pieces of drug paraphernalia.
Jared Ingram (23), and Derek Swiercinsky (27) were both arrested at the location for possession of marijuana with intent to distribute, conspiracy to distribute marijuana, possession of drug paraphernalia, no Kansas drug stamp, criminal possession of a firearm, and unlawful drug proceeds. Each man received a $30,000 bond.
———————
A report for rape was filed within the city limits of Manhattan after a female victim in her early twenties reported that in the recent past she was touched inappropriately by a male suspect who was known to her.
No additional details have been provided at this time, and police are investigating.
———————
Riley County Police responded to a complaint of theft yesterday evening in the 3700 block of Hawthorne Woods in Manhattan.
The theft is said to have occurred in the overnight hours of Tuesday into Wednesday.
Barbara Wassenberg (32) reported that two suspects that she knew had taken possession of jewelry that belonged to her. The jewelry taken included a pair of diamond earrings.
The total loss in this theft is 65 hundred dollars, and no arrests have been made at this time.