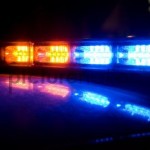 Riley County Police responded to a complaint of aggravated criminal sodomy Friday.
The reported incident is said to have taken place in the west portion of Manhattan.  The 15 year old reported victim is said to have contact with a 42 year old male who was known to her.
Police are still currently investigating this case.
——————–
An Aggieville altercation led to an arrest Friday afternoon.
Riley County Police arrested Montez Robertson (21) after a physical altercation that occurred during the prior evening.
Robertson was charged with aggravated battery and his bond was set at $5,000.
——————–
Riley County Police received a report of an incident of assault around 2:30 a.m. Sunday morning.
Joshua Garcia (24) told police that an unknown suspect approached him and brandished a knife in a threatening manner in the 1100 block of Laramie Street.  The black male suspect fled the scene prior to police arrival and officers are still investigating.
No injuries were reported in connection with this incident.
———————
Over the past weekend period, the Riley County Police Department responded to a number of complaints of minor theft and criminal damage to property.
The department would like to remind people to lock their doors and windows, and report all suspicious activity in a timely manner.
Those choosing to participate in the legal consumption of alcohol are also reminded to know and stick to your limit, as alcohol can become a factor in your risk of becoming a victim or suspect of crime.