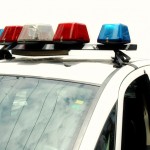 Riley County Police responded to a complaint of theft Monday.
Reinhardt Weilbacher (32), of Ogden, reported that a property/residence containing items belonging to him was entered and some of his possessions were taken.  The incident is said to have taken place between June and October of this year.
Items taken included a 2006 Chevy Silverado valued at approximately $14,000.
Officers are still currently investigating, and no arrests have been made at this time.