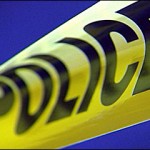 KMAN received additional details regarding the woman found in Outlet Park Tuesday morning with two gunshot wounds in her chest.
According to Public Information Officer, Mat Droge the female was transported, then life flighted for her injuries.  Droge stated she is not a danger to the public.
Police reports indicate the gunshot wounds may have been self inflicted, as the incident is listed as an attempted suicide.