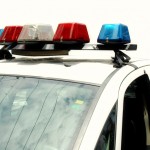 A Manhattan woman was arrested for burglary after reportedly taking a vehicle that did not belong to her.
Diana Upchurch-Larose (33) was arrested around 3:30 p.m. Monday afternoon at the intersection of 6th and Osage here in Manhattan, for motor vehicle burglary and theft listed on a warrant from Pottawatomie County.
Upchurch-Larose's bond was set at $5,000.
———————
Riley County Police are still seeking tips to aide in the robbery investigation from last week at Kansas State Bank on Bluemont Avenue.
Those able to help are encouraged to contact RCPD or the Manhattan Riley County Crime Stoppers.
This investigation is not believed to be connected with the aggravated robbery case involving Dara's Convenience Store. The Dara's aggravated robbery case was concluded in an arrest and is pending court proceedings.
For information on both of these stories, log onto our website at 1350kman.com.