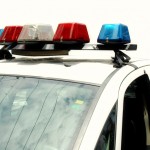 Two drug charges landed a Riley woman in jail Tuesday morning.
Ashley Brandon (32) was arrested while at the Alvan D. Johnson Law Enforcement Center for a warrant with possession of opiates, opium, narcotic drugs, or stimulants, as well as possession of methamphetamine precursors.  This warrant stemmed from an incident occuring in January of this year.
Brandon's bond was set at $24,000.
——————-
The Riley County Police Department filed a report for theft and criminal damage to property in the 1100 block of Westport Drive, listing AT&T of Manhattan as the victim.
According to police, sometime between January 1st and February 25th, an unknown subject(s) cut several copper ground wires and removed them from the area without the consent of AT&T.
The estimated loss in this theft is $5,000.  Police are still investigating, and ask anyone with information contact RCPD or the Manhattan Riley County Crime Stoppers.