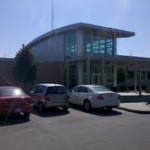 Multiple items are taken from a home while the residents were sleeping.
Riley County police told reporters on Monday that sometime between 2:00AM and 4:00AM, an unknown suspect entered a residence occupied by several residents and removed several items including car keys, beer bottles, video games and gaming systems, a GPS unit, and a silver laptop.
The suspect then left the residence and used the key to take a 2009 Dodge Challenger from the parking lot.
The estimated loss in this case is $26,375, though the vehicle was later recovered at 2100 Sloan in Manhattan.
####
An incident of rape was reported to the Riley County police over the weekend.
The alleged incident took place in northwest Manhattan sometime between 3:00AM and 3:30AM Saturday morning. The female victim met the male suspect who was known to her to discuss money issues. The suspect, who is affiliated with Fort Riley, then forced himself onto the victim.
####
An eleven year old male is in police custody in Geary County after being charged with arson.
Riley County police told reporters on Monday that around 7:00 Friday morning, they received a report from Northeast Manhattan, that an eleven year old male child had threatened a family member following an argument. He then lit a piece of paper on fire after making the threat. He was taken into custody and charged with aggrivated arson, arson, and criminal threat.
He is currently being held in the Geary County juvenile detention center while the case is under investigation.
No arrests have been made, and police are investigating.