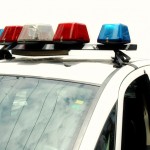 A Wamego man faces several burglary and theft charges after an incident that took place Monday.
Jonathan Losey (24) was arrested by Riley County Police in the 3000 block of Zeandale around 8:45 that morning. Losey faces several felony theft and burglary charges, as well as three misdemeanor theft charges.  All nine charges added up to a $4,000 bond for Losey.
——————-
The City of Manhattan reported to Riley County Police that several lights surrounding a flag pole at 14th and Poyntz were destroyed overnight Tuesday.
Police are currently investigating this criminal damage to property incident.  The estimated loss is around $2,500.
No arrests have been made at this time, but police are asking anyone with information contact RCPD at 537-2112, or the Manhattan Riley County Crime Stoppers.
——————–
A motor vehicle burglary report was filed near Tuttle Cove Road and Observation Point on Monday, for an incident that occurred in the overnight hours prior.
David Phillips (21), of Manhattan, reported that a rear window, rear seat, and lock were damaged on his 2002 Lincoln Town Car by an unknown subject or subjects.  Phillips also reported that audio speakers were taken from the vehicle.
The total estimated loss in this case is around $1,250.  If you have information about this incident, please contact RCPD or the Manhattan Riley County Crime Stoppers.