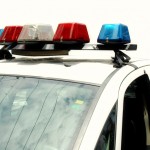 A car that was reported stolen earlier this week was recovered Tuesday evening.
Around 7 o'clock, a citizen reported an abandoned KIA Sportage Sport Utility vehicle parked in the 3300 block of Mallon Road in Ogden.  Riley County Police responded, and after investigating, they found that the abandoned vehicle was the same vehicle reported stolen from Wamego on Monday.
This case is still under investigation at this time.