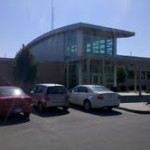 Monday, Riley County Police were informed of a theft that occurred between the 5th and 10th of this month. Police released the details about this theft Wednesday.
After a thorough investigation and a search warrant at an apartment complex on the 3100 block of Lundin Drive, detectives were attempting to locate the suspect,.
On Tuesday, Joanna Kerby(22) was arrested at her apartment, for Felony theft, making false information, and identity theft.
Sunflower Bank is the victim in this theft, as $6,200 worth of miscellaneous checks were cashed by Kerby.
She is currently being held in Riley County Jail on a $6,000 bond.
—————
A Manhattan woman faces a hefty bond after receiving numerous drug charges.
Destiny Melton(29) was arrested in Riley County for a number of Pottawatomie county warrants. She was originally arrested for two counts of failure to appear, possession of methamphetamine, two counts of possession of a controlled substance, possession of marijuana, and three counts of possession of drug paraphernalia..
All of these warrants were from an incident occurring outside of Riley County in April of this year. Melton's bond was set at $8,500.
—————-
A man arrested in Anderson county has been transported to Riley County Jail.
Derrick Kratzberg(28) of Paola, Kansas was arrested for motion to revoke probation, for an original charge of possession of marijuana and possession of drug paraphernalia.
His bond was set at $5,000.