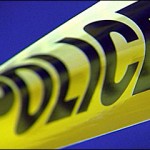 Officers responded to an address in Manhattan for a complaint of rape, which had occurred back in April.
Riley County Police released this information Wednesday, and reported that the investigation involved a 23 year old female victim and a 23 year old male suspect who was known to the victim.
Police continue to investigate the matter, and no arrests have been made at this time.
———————–
Riley County Police arrested a Manhattan man Tuesday afternoon for motion to revoke probation.
Keith Blasing (50)was arrested around 12:15 p.m. that day in the 100 block of north 4th street.  The original offenses attached to this warrant are two counts of criminal damage to property.
His bond was set at $15,000.