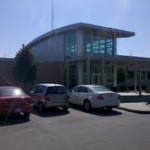 A failure to appear sends one man to the Riley County Jail.
Shawn Creollo, 38, of Southwest Westview Topeka was arrested Monday for a warrant for failure to appear for a possession of paraphernalia charge.
Creollo is still confined with bond set at $7,000
####
A theft worth several thousands of dollars was reported to the Riley County Police Department Monday.
Rachel McClathy, 26, of the 3300 block of Fairman Circle reported that around June 17, personal items were taken without her consent after hiring several people to help her move.
The total loss was approximately $6,600. Items that were reported missing included several pieces of jewelery.
Riley County Police are still investigating, no arrests have been made at this time.
####
An investigation by the Riley County Police leads to a felony theft arrest Monday.
Charles Bradford, 65, of the 1,000 block of Pottawatomie Avenue was arrested for the theft of several pieces of jewelery and a smart phone belonging to Kerry Foreman, 37, of the 400 block of South 4th street and Jerri Travis, 45, of the 3400 block of Treesmill Drive.
Estimated loss for the items in the case is $4,400.
The theft is alleged to have happend between July 15 and July 21.
Bradford is confined at the Riley County Jail with bond set at $2,500.