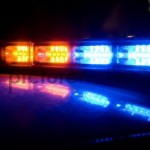 A vehicle theft was reported to the Riley County Police Department early Tuesday morning.
Tanner Phetteplace, 27, reported that his 2007 Chevy Avalanche was taken without his consent. Several hours after the vehicle was reported, the Topeka Police Department located the Chevy Avalanche in their jurisdiction.
The vehicle is valued at $25,000.
Officers are still investigating this case, no arrests have been made.