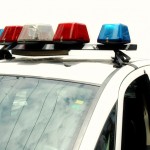 Numerous charges, including identity theft, landed a Manhattan man in Riley County Jail.
Nebi Ozdoner (38) was arrested Saturday afternoon around 2:30, at his home on the 1100 block of North Manhattan Avenue.
Ozdoner was charged with two misdemeanors-theft by deception and criminal use of a financial card, and three felony charges-making false writing, unlawful computer crimes, and identity theft.
His bond was set at $75,000 and he is still currently confined.