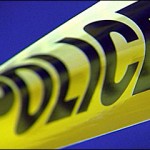 A 14-year-old male from Manhattan was taken into custody by Riley County Police for three counts of aggravated indecent liberties with a child, possession of marijuana, possession of drug paraphernalia, and interference with law enforcement after an incident in the northeastern portion of Manhattan.
Police indicate the incident took place at approximately 3 a.m. on Saturday.
The suspect in this case reportedly entered occupied homes while intoxicated and at one residence was found fondling a 12 year old female victim .
Officers were able to apprehend the suspect after a short foot pursuit.
—————–
Further details were released on the drug arrests that occurred this past weekend.
Riley County Police Officers filed a report and made two arrests for possession of various drugs near South Delaware Avenue and Fort Riley Boulevard in Manhattan Friday evening.
This investigation stemmed from a traffic stop for a traffic violation that occurred in the area.
Bronta Costello (29) of Wichita was arrested for possession of crack cocaine and possession of a controlled substance.  Her bond was set at $10,000.  Lavell Williams (37) of Wichita was also arrested, and was charged with possession of opiates, opium, or narcotic drugs and possession of marijuana.  Her bond was set at $10,000 as well.
Police seized a small amount of cocaine and marijuana along with a moderate amount of prescription pills.
——————
A report of rape was filed by Riley County Police at around 1:15 Saturday afternoon.  The incident is said to have occurred at approximately 1 a.m. that morning.
A 19 year old female is listed as the victim, and it reportedly happened within the city limits of Manhattan.  The suspect is a 22 year old male who was known to her.
The two had been on a date prior to the incident and the female was able to get away.
Officers are still investigating this case, and no arrests have been made at this time.
——————
A Chicago man, who has previously been arrested in Riley County, faces additional charges after being arrested by police at around 2:15 Monday afternoon.
Mohammed Abduljabbar (27) was arrested on a failure to appear warrant with an original offense of violating a protection order.
Abduljabbar was arrested by police back in March, and was charged with stalking.
——————
The Riley County Police Department had the fourth, of a series of five ,DUI Saturation Patrols on Friday evening into the early morning hours of Saturday.
Five officers from the Riley County Police Department were assigned to the Saturation Patrol. Officers working the Saturation Patrol stopped 59 motorists. Of these, nine were evaluated for DUI. Two of those evaluated were arrested for DUI.
We would like to thank the Kansas Department of Transportation for providing the funding for the additional enforcement.