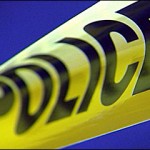 KMAN previously reported on a case of kidnapping, that was said to have happened Thursday evening.
The incident took place on the 500 block of Moro when Mark Whitt went to the home of an acquaintance . The person he was visiting brandished an ax, which stopped Whitt from leaving. This is defined as a case of "kidnapping" as well as an aggravated assault.
This case is still under investigation at this time, and no arrests have been made.
———–
A homeless woman is behind bars after numerous drug charges.
Destiny Melton (30) was arrested on the 500 block of Fort Riley Boulevard around 1:45 Sunday morning.
Melton received one misdemeanor charge of possession of paraphernalia and three felony charges-sale or distribution of opiates, possession of narcotics and conspiracy to commit.
Her bond is set at $13,000 and she is still currently confined in Riley County Jail.
———–
KMAN received word of an accident involving a vehicle and a pedestrian.
Although Riley County Public Information Officer, Matt Droge did not provide a name in the accident, he did indicate that the pedestrian involved was transported to Mercy Regional Health Center for a leg injury.
———–
The Riley County Police Department has been recognized internationally.
The International Association of Chiefs of Police pick a featured agency every month, and Riley County's department was chosen for the month of September. The department was recognized for their public relations worth through Twitter.
Log on to iacpsocialmedia.org to view the article.