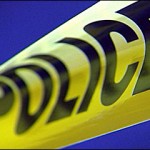 KMAN received word of a possible suicide around 10:45 Tuesday morning.
The incident is said to have taken place on the 800 block of Fremont, in an apartment. Riley County Police arrived on scene a few minutes later.
The subject received a cut to the throat.
Public Information Officer, Matt Droge could not comment, as officers had just arrived at the apartment. KMAN will continue to bring you updates as they become available.
———-
Update
It was confirmed by Droge on Wednesday morning, the incident was just an "attempted suicide", and the victim sustained minor injuries.