According to a
report by GoPowercat.com
, Sherrell Griffin, the mother of Daniel Sams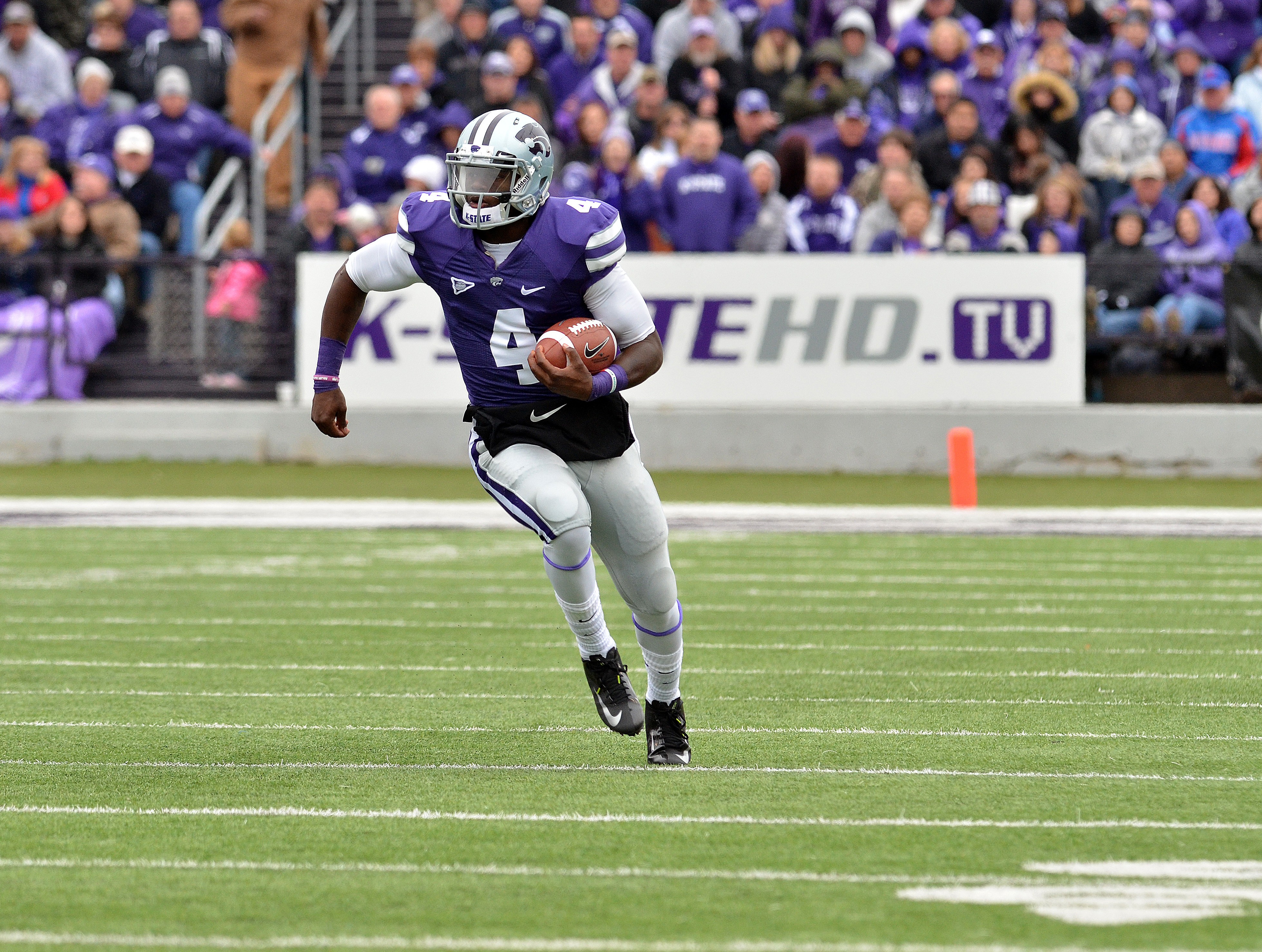 , says her son will transfer from K-State at the end of the current semester.
Griffin says Sams met with Coach Bill Snyder last Friday and asked for a release from his scholarship.  She says they're still waiting on that request, but the decision came down to seeking more playing time.  Sams will reportedly return to his home state of Louisiana by the end of the month, where he'll make a decision about his next destination with his parents.
He spent three years at K-State including a redshirt season in 2011, giving him just two years of eligibility in the NCAA's five-year window.  This means if he transferred to an FBS school, he would be a senior in 2015 after sitting out a year due to NCAA transfer rules.  Sams could play right away at an FCS school and with two years of eligibility.
Sams was part of a quarterback rotation in 2013 with Jake Waters, and Sams' time under center did dwindle as the season came to a close.  He switched positions to wide receiver this spring, and caught a pair of passes for nine yards in the annual Purple/White spring game.  He would've found himself in a crowded battle at wideout with Tyler Lockett, Curry Sexton, Deante Burton, and Kyle Klein.
Sams ran for 807 yards on 152 carries and 11 touchdowns last season in relief of Waters.  He completed 72 percent of his passes for 452 yards with four touchdowns and four interceptions.  Backing up Heisman Trophy finalist Collin Klein during the 2012 campaign, Sams accumulated 290 yards of total offense and scored three rushing touchdowns.
Stay connected to all things KSU on the go just text EMAW to 88474
For full video wrap-ups, including analysis, highlights, coaches & player interviews of K-State Football & Basketball check out PowerCatGameday.com