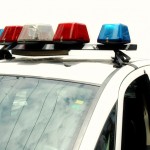 Update Tuesday:
KMAN news has confirmed an individual wanted in connection with a rape two weekends ago in Manhattan died in Wamego of an apparent self-inflicted gunshot wound.
While Wamego Police Chief Mike Baker would not connect the two cases, he confirmed Tuesday morning Alexander Shelton, 26, was found dead at a Wamego residence this past weekend of an apparent self-inflicted gunshot wound.
Riley County Police announced Monday afternoon Shelton was a subject wanted in connection with the rape reported near the campus of Kansas State University early on the morning of August 11th.
####
The Riley County Police Department has identified the subject who was wanted for the perpetration of a rape, which was reported to police last week in Manhattan.
This subject, Alexander Shelton, 26, of Northeast Kansas, was located in a jurisdiction outside of Riley County over the weekend but was unable to be arrested for these crimes as he was found to be deceased prior
police arrival.
Shelton is not believed to be responsible for other crimes reported in the area. As this investigation is ongoing, RCPD does not anticipate the release of any further information.