Nearly as legendary as his accomplishments on the field is K-State coach Bill Snyder's stance on revealing to the media the status of injured players.  Coach Snyder is famous for stonewalling all of those inquiries from reporters, but did admit on Tuesday that senior safety Ty Zimmerman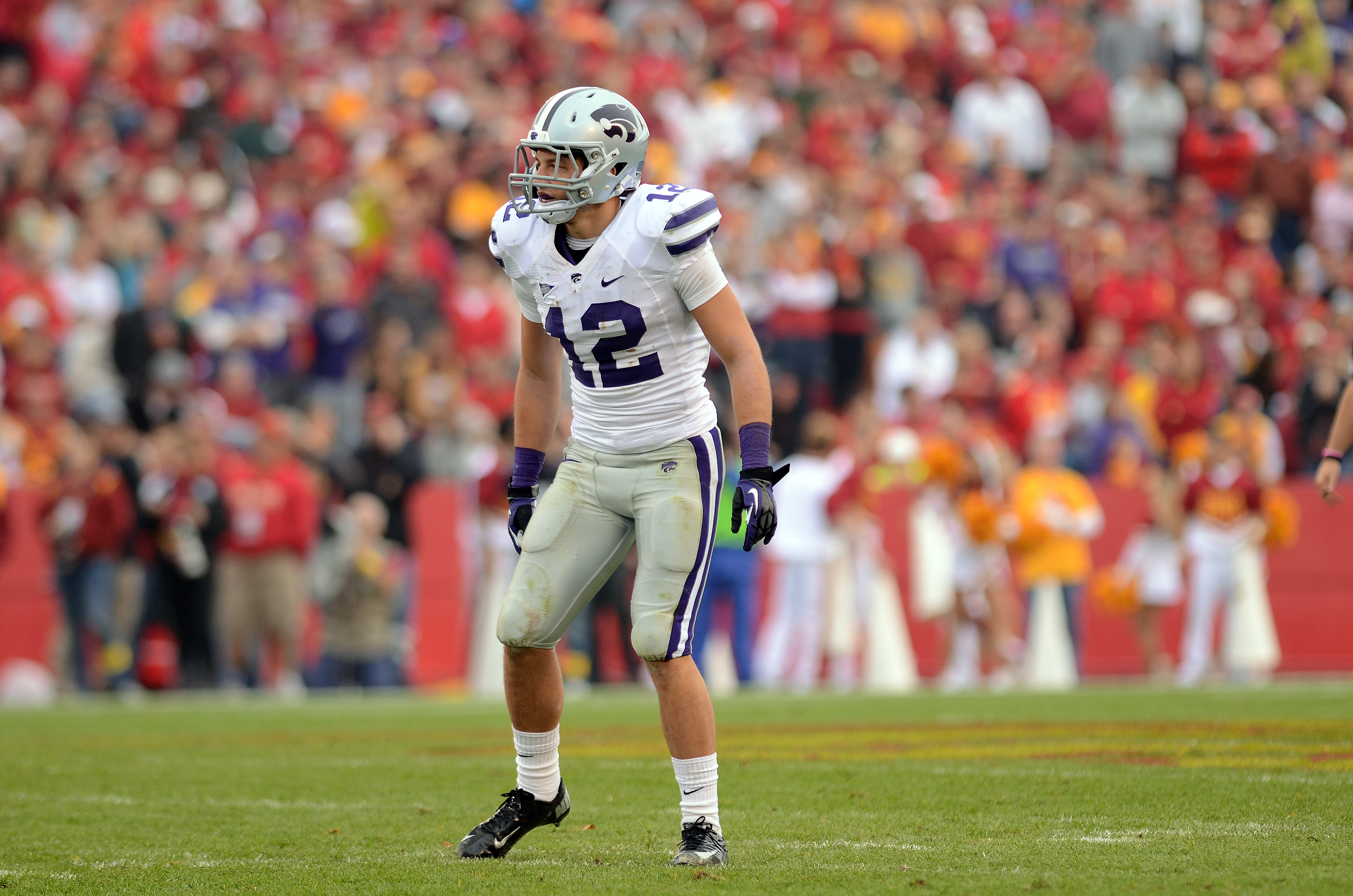 will likely be on the field for the Cats when they take on Michigan in the Buffalo Wild Wings Bowl.
"He's doing well, I would anticipate that he'll play," Snyder said.
The Junction City native missed K-State's final two games against Oklahoma and Kansas after injuring his right ankle at TCU.  Zimmerman notched 69 tackles in 10 games this season including for loss.  He picked off three passes, two of which he returned for touchdowns, a Big 12-high.
But, Zimmerman's return against Michigan will mean more than just numbers, as he anchors the K-State defense with his experience as a four-year starter.
"Ty's a great defensive captain on our team," Senior linebacker Tre Walker said. "He's a great leader and very smart, he'll take care of what he needs to take care of.  I remember last year the same type of deal happened with him, and he fought back.  So, I think he's going to do great for us, if he comes back, I think we're going to do just fine."
K-State will clash with Michigan on Saturday, December 28th in the Buffalo Wild Wings Bowl at 9:15pm.  NewsRadio 1350 KMAN and 101.5 K-Rock will bring you Powercat Gameday at 1:00pm from the Tilted Kilt in Phoenix.  For more information, go to PowercatGameday.com.