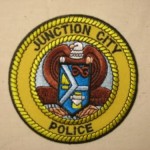 The Junction City Police Department wants to warn their local citizens of a recent rash of residential burglaries.
The department released a press release around 2:30 p.m. Thursday, stating that reports have been taken from a few locations so far-including the 200 block of West Home Street and the 400 block of West 18th Street.
Police have received reports of a possible suspect in the area. The suspect is said to be a black male, 5'8″-5'10", around 200 pounds, with short black hair and wearing dark colored clothing. It is believed the suspect knocks on doors, waits for a response, then after getting no response he forces entry into the residence.
Many of the incidents reported so far have taken place at apartment complexes in the daylight morning hours.
The department encourages anyone who observes suspicious activity to call (785) 762-5912. If you have any information to identify the suspect, call 762-TIPS.