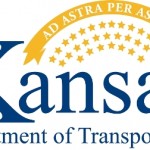 A pavement marking project has started on an approximately 9.2-mile stretch of westbound U.S. 24 from about four miles east of the Riley County line on the east side of Manhattan to the start of the undivided four-lane section in Pottawatomie County just west of Wamego.
This project includes replacement of all permanent pavement markings, including all adjacent intersections.
The Kansas Department of Transportation indicates crews will grind away the existing pavement markings and replace with yellow and white highway markings and will complete work during the daylight hours, Monday through Friday
One lane of westbound U.S. 24 will remain open at all times in the project work zone throughout the project duration. Traffic will be directed through the project work zone via signage and cones. Drivers should expect minor delays.