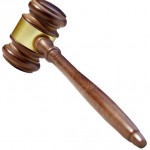 A Chinese scientist, accused of taking seeds from a private Kansas research facility and passing them off to a visiting delegation from China, appeared in court Monday.
Weiqiang Zhang, an agricultural seed breeder at a bio-pharmaceutical production facility in Junction City, was charged with conspiracy to steal trade secrets. He has been accused of taking proprietary seeds from the facility and giving them to visiting Chinese agriculture officials this summer.
According to U.S. Attorney, Barry Grissom, Zhang did not offer the judge a proposal for his release at Monday's hearing.
The next hearing will be a scheduling conference, which the federal judge in Kansas City set for 9:30 a.m. Feb. 18.