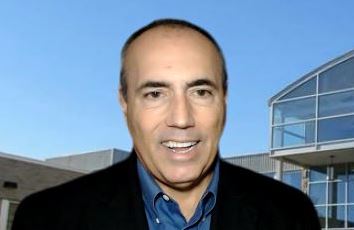 1.) Why did you decide to get into the city commission race?
2.) In the most recent budget, city commissioners approved a 3.499 mill increase on property taxes for Manhattan residents, which comes out to about a 9.4 percent increase on property taxes. It's also gone up about 26 percent in the past 11 years. What would you like to see city staff do differently in the future to avoid such increases and how do you intend to achieve that if elected?
3.) What areas can the city prioritize in the future to avoid unnecessary spending?
3b.) Between coronavirus and the budget, the city has been operating short staffed. What options do you think need to be implemented to begin to overcome staffing problems?
4.) On the flip side, what avenues should the city be investing more heavily into?
5.) A lot of communities struggle with housing and we have a lot of concerns even here. What are your plans to address this topic and where do you see the biggest shortcomings?
6.) With the current set up on funding of the RCPD budget, the city pays 80 percent versus Riley County's 20 percent contribution. Do the city and county need to revisit how that's funded or possibly how the Law Board structure is made up? Explain your position?
7.) There's been a push by some in the community for an indoor waterpark. Can or should the city fund something like this? Where would the funding come from?
7b.) Does the city need to slow down adding amenities?
8.) The city has prioritized a lot of work in improving its roads and other infrastructure in Aggieville. Are there areas of city government that have gone overlooked or outright ignored? If so, what are those areas?
9.) Anything I haven't asked that you'd like to get out there to constituents?