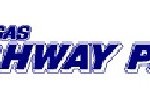 Three accidents were reported in Geary County Sunday, one involving a fatality.
A 35-year-old Manhattan woman identified as Dale Colleen Williams, died in an accident on I-70, eight miles south of Manhattan, at about 8:45 Sunday evening.
The Kansas Highway patrol reports a 1998 Ford Taurus driven by Randy Jost, 57, of Ottawa was westbound on I-70, when the vehicle struck a disabled vehicle in the lane of travel. The disabled vehicle then struck Williams who had exited that vehicle. Jost was taken to Manhattan's Mercy Regional Health Center.
Williams was a passenger in a vehicle driven by Catherine Wood, 43, of Manhattan, who was also taken to Mercy Regional Health Center. In a separately listed accident, Wood was driving a 2010 Hyundai Elantra westbound on I-70 and struck a deer.
And Kevin Diaz, 22 of Ogden was taken to the Geary Community Hospital following an accident on the I-70 ramp westbound from K-18. Diaz was driving a 2012 Chevy Camaro westbound on the ramp when the vehicle struck the guardrail, vaulted over the embankment and came to rest on I-70 westbound. That accident was reported shortly after 11:30 Sunday night.