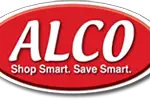 A private equity firm is buying Abilene-based Alco Stores, which mainly serves small towns across the central United States, for $47 million.
KMAN news received a news release which indicates Alco and Argonne Capital Group, a private investment firm based in Atlanta, has  announced that Argonne will acquire Alco Stores' outstanding common stock for $14 a share. That is a premium of 63 percent to Wednesday's stock price.
Alco Stores' board of directors has approved the deal, according to a news release from the company. Shareholders still have to approve the offer. Alco also has the right to solicit other offers through Aug. 23.
The deal is expected to close later this year.
As announced by KMAN earlier this year, Alco announced it would move its headquarters from Kansas to Texas.