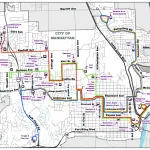 Earlier this summer, aTa Bus put brand new signs up around the Manhattan area, and as of Monday-aTa will be converting to the new signage stop routes.
aTa bus encourages all Manhattan residents to look for the new signs, routes and times-as many changes were made.
For more information-call 785-537-6345.