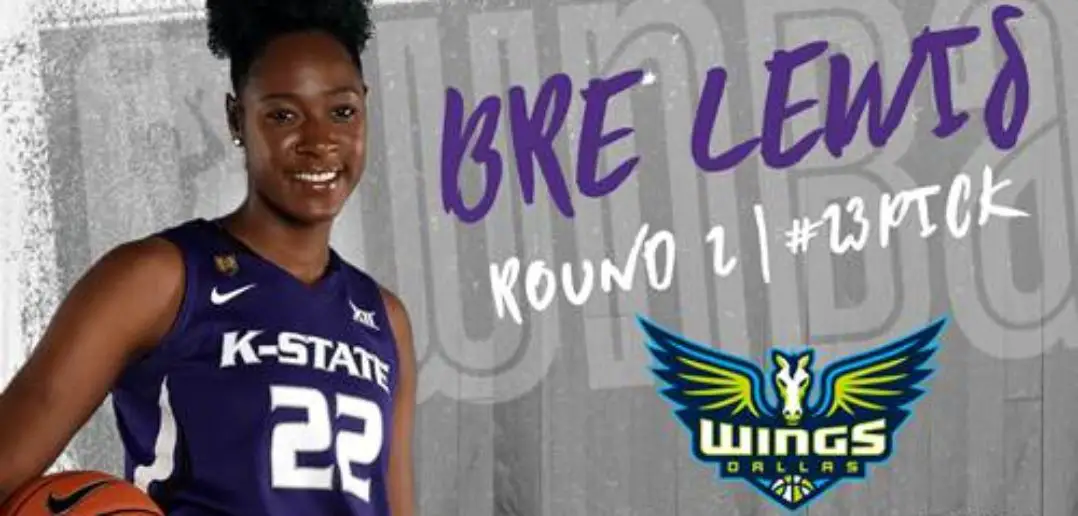 Kansas State center Breanna Lewis was selected with the 23rd overall selection in the second round of the 2017 WNBA Draft by the Dallas Wings on Thursday night at the WNBA's annual draft event.
According to a release from K-State Athletics, Lewis becomes the eighth player in school history to be selected during the WNBA Draft. Lewis is the 11th player overall to become a part of the league and first since Brittany Chambers and Jalana Childs in the 2013 season.
Dallas, coached by Fred Williams, finished fifth in the Western Conference regular season standings with an 11-23 record during the 2016 season.
During the 2016-17 season, Lewis garnered 2017 Women's Basketball Coaches Association (WBCA) All-Region 3 honors and her second straight All-Big 12 First Team citation. She reached the 400-point, 225-rebound mark for the second straight season with 471 points (13.9 ppg) and 280 rebounds (8.2 rpg).
In addition to rebounds, she leads the Wildcats in a number of statistical categories, including: field goals made and field goal percentage (205-of-367; .559), blocked shots (59, 1.7 bpg) and double-doubles (9). The two-time All-Big 12 First Team selection ranks 12th in the Big 12 in scoring, third in field goal percentage, fourth in rebounding and sixth in blocked shots.
Her 280 rebounds this season are a career-high and ranks ninth in school history for rebounds in a season. Her nine double-doubles in the 2016-17 season is tied for 10th in school history for a single season.
Lewis, who is the only player in program history to be named to the Big 12 All-Defensive Team, earned her third straight league defensive honor by anchoring one of the Big 12's top defenses this season. She was responsible for 41.3 percent of K-State's blocked shots and set the school record for blocked shots in a three-year span with 238. This season, Lewis owns a combined 93 blocks and steals.