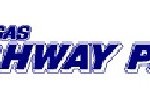 Update 6 a.m. Friday:
A 42-year-old Manhattan woman was taken to the hospital following an accident  Thursday evening at the intersection of Seth Child and Farm Bureau Roads in Manhattan. According to the Kansas Highway Patrol, Annette Conrow was taken to Mercy Regional Health Center, following the accident which was reported shortly after six p.m.
Conrow was driving a 2012 Toyota SUV northbound on Seth Child  as a 2003 Chevy SUV driven by Peggy Amaro, 54, of Manhattan made a left hand turn onto Seth Child from Farm Bureau Road. Conrow's vehicle had entered the intersection on a red light, and the second vehicle struck her SUV on the right rear corner, causing it to roll on its top.
Extrication was required. It is unknown if Conrow was wearing her seatbelt. Amaro did not require medical treatment.
Riley County Police indicated Conrow's injuries were believed to be minor. A Mercy Regional Health Care spokeswoman indicates Conrow was treated and released.
###
6:30 p.m. Thursday
Few details are known at this time, but reports are coming in there has been an accident near the movie theater close to Fort Riley Boulevard. When information becomes available we will update the web story.