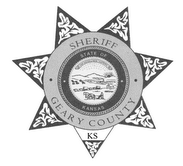 A 47-year old-Junction City man has been identified as the victim of a drowning in Milford Lake this past weekend.
James Struthers reportedly fell off a boat Friday night shortly before 10:30 near the Milford Boat Ramp.
Geary County Sheriff Tony Wolf tells KMAN his department, as well as Wildlife and Parks and the Milford Corps  of Engineers responded to the initial 911 call at 10:20 Friday night, and originally searched until about three a.m. Saturday. The search resumed at daylight Saturday– and through Sunday–with the body discovered Monday morning at 7:20.
The body was found just to the northeast of the Milford Boat Ramp.
Sheriff Wolf indicates alcohol is believed to have been a contributing factor.