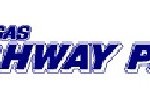 Update Friday morning:
A Manhattan man died in a motorcycle accident on McDowell Creek Road south of Manhattan Thursday evening.
 Jose Laureanomercado, 29, died after he failed to negotiate a curve while driving his 2005 Yamaha motorcycle. The cycle went on to the gravel shoulder, struck a delineator post, and Laureanomercado was ejected. He was wearing a helmet.
The accident was reported at 5:30 Thursday evening in the two-thousand block of McDowell Creek Road, two and a half miles south of Manhattan.
KMAN told you about the accident shortly after it happened, with McDowell Creek Road closed for more than two hours.
 ####
According to the Kansas Highway Patrol, a 29-year old Manhattan man was killed in a one vehicle, motorcycle accident, late Thursday afternoon in the 2000 block of McDowell Creek Road, south of Manhattan.
Few other details are known at this time, however KMAN will provide more information as soon as it becomes available.
Drivers are being asked to avoid the area until further notice.
The Kansas Highway Patrol, Riley County Police Department, and  Riley County EMS responded to the accident.
The driver's name and the cause of the accident is unknown pending notification of next of kin.