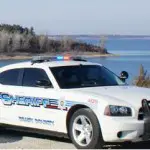 An accident involving a pedestrian was reported in the 10,000 block of Lower McDowell Road Thursday evening. Geary County Sheriff's deputies responded to that location at about 6:15 p.m..
The vehicle versus pedestrian accident is listed  as an injury accident. Geary County Sheriff Tony Wolf would not provide further details at this time, but indicates the accident did not involve a fatality. Names of those involved are not being provided.
The case remains under investigation.