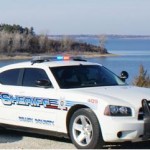 An injury accident was reported in Geary county just before 6 a.m. Tuesday.
Richard Marsh of Council Grove was transported to Geary Community hospital following the accident in the 12,700 block of Humboldt Creek Road.
A hospital spokeswoman indicated Marsh was in good condition but was being transferred to Stormont Vail in Topeka.
The Geary County Sheriff's department reported deputies responded to the single vehicle rollover accident at 5:54 a.m. Marsh was driving a 1990 Chevy C-1500 when the vehicle went off the left side of the road and overturned.
The Geary county sheriff's department also responded to three other non-injury accidents since four Monday afternoon.
####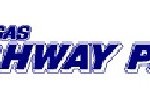 An injury accident near Junction City sends two men to the hospital Tuesday.
Around 10:05 a.m., Jeffrey Black, 40, of Junction City, was driving his 2006 Ford van when he stopped at a stop sign on eastbound Old 40 waiting to turn left on U-77.
During this time Joseph Brown, 34, of Junction City, failed to see Black's vehicle stop and struck the Ford van with his GMC truck.
Black and his passenger, Darren Smith of Abilene, were taken to Geary Community Hospital for injuries sustained from the accident. Both were treated and released.
Brown had a "possible injury" but was not taken to the hospital.