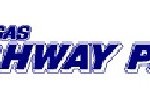 A Wamego man was taken to a Topeka hospital following a two vehicle accident on I-70 KMAN first told you about late Tuesday morning.
Robert Rickstrew, 58, was taken to Stormont Vail following that accident on eastbound I-70 at milemarker 322, just west of Tallgrass Road.
The Kansas Highway Patrol reports Rickstrew was driving a 2001 Starling truck eastbound, plowing snow, with a 2001 Kenworth semi also eastbound. The semi, driven by Glenn Rudolph, 67, of Indiana, made a lane change to avoid a vehicle and struck the back of Rickstrew's vehicle. Rudolph was taken to Mercy Regional Health Center in Manhattan.