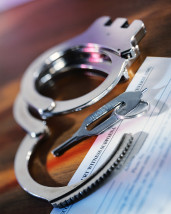 Nearly three months after a gunshot incident in a Kansas State University residence hall, the 19-year-old student involved in the case has been charged with unlawful possession of firearms in a state owned building.
Matthew Hanzlick of Atwood was taken into custody this past week at the Riley County Law Enforcement Center on Seth Child. His bond was set at one-thousand dollars.
As KMAN reported in January, a K-State student was transported on a Sunday ro an area hospital for injuries from an accidental self-inflicted gunshot wound. KSU police were called to a student's room in Goodnow Hall on a Sunday evening and found an injury related to a firearm discharge.