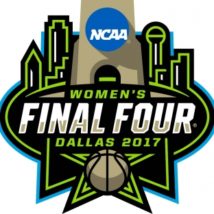 Jeff Mittie's team is dancing again, and this time, the Wildcats won't even have to board a plane to do so.
Kansas State was chosen as a 7-seed for the 2017 NCAA Tournament, and due to a scheduling conflict with 2-seed Stanford, will host the first two rounds of the event at Bramlage Coliseum.
The Wildcats, which finished fourth in the Big 12 this season, will play 10-seed Drake in the first round on Saturday. The other side of the bracket matches up Stanford and 15-seed New Mexico State.
The Cardinal would have been chosen to host, but the school's arena is going to be occupied by the NCAA gymnastics tournament at the same time.
K-State has hosted postseason tournament action before, most recently in the 2013 WNIT. The Wildcats last hosted NCAA Tournament games in 2003.