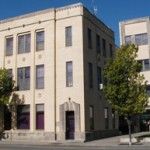 Starting this year, through 2015, the Kansas Health Foundation/Greater Manhattan Community Foundation/Riley County Health Department plans to secure $12,500 in matching funds to obtain $25,000 from Kansas Health Foundation per year.
CEO of Greater Manhattan Community Foundation, Vern Henricks came before the Riley County Commission, during their Monday meeting, to share the details of their proposal request.  Henricks spoke on behalf of the foundation to propose an invitation for a partnership to create a community environment supportive of policy charge.
The project description indicates the 2012 grant studied ways to help leaders create healthy communities and prevent childhood obesity; and the Center for Disease Control's recommended community strategies and measurements to prevent obesity.  The request also outlined seven different "strategies and planned actions", including-identifying challenges at all levels:  individual, youth, parents, family, corporate, local government, system and society.
Budget and Finance Officer, Johnette Shepek commented by saying, she is an advocate for good health, but did not believe it would be a good item to take out of the budget at the present time.
The commission requested Johnette return Monday after crunching some numbers.
Henricks mentioned, the foundation needs $5,000 more right now to push them to the $12,500.
During the review of the proposed lease with Kansas State University, on behalf of KSU Child Development Center space at the health department, commissioners made a few slight adjustments and recommendations to the language.
The commission plans to have the KSU Child Development Center group come in and share details during a later meeting.
County Parks Supervisor, Greg Lund provided information on the ten year plan for county parks.  The lengthy 59 page summary of the parks included pictures and future projects.  Some of the projects included:  fiber optic signs for Pottorf Hall in Cico Park, dog park improvements and disc golf extensions.